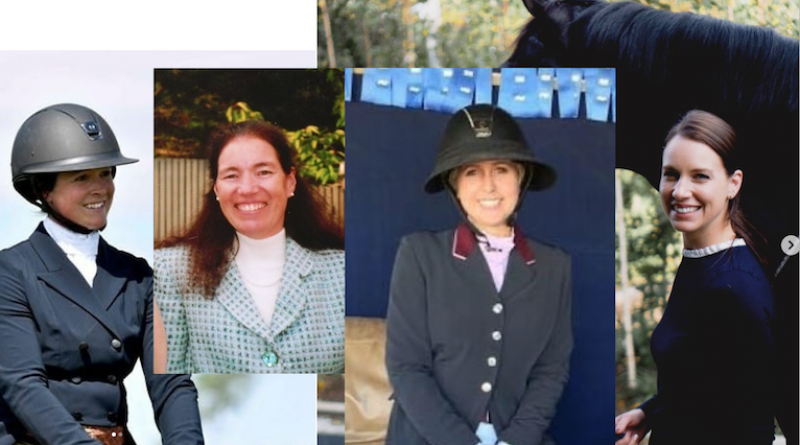 NorCal welcomes new Board members in 2020
Sally Hudson
Sally Hudson has served on PCHA Board and as Secretary for numerous years. Past committee member or NorCal Hunter Jumper Association and past Co-Chair and Vice-Chair of the Zone 10 Hunter Committee. Zone 10 Jumper Committee Coordinator for Young Riders, Prix des States and Pony Jumper Championships. She has a degree in Agricultural Business Management. Holds licenses as USEF Jumper Judge and Steward and FEI Jumper Steward. Sally has been associated with the horse show industry for the past 35 years as a manager and show secretary. Currently produces her shows at Sonoma Horse Park in Petaluma, CA.
Nicole DiCorti-Bush
A professional in Northern California since 2010. Runs DiCorti Bush equestrian in the South Bay. She will be on the committee's for NorCal clinics, fundraising and the 2020 Medal Finals. Reach out to her with questions or ideas!
Kim Chilcote
She is a young professional Rider and Trainer who grew up showing in NorCal. Kim is passionate about the evolution of our sport and is looking forward to being a representative for other young professionals within our community. As a member of the Publicity committee, please reach out to her if you have a special announcement or award recognition you would like to share with your fellow NorCal members.
Riley Benvenuti
Being the youngest member of the board at 22, Riley is excited to represent the young professional body and bring new ideas to the table. Reach out to Riley with any questions or ideas regarding our upcoming young professional programs!